Podcast: Play in new window | Download
Subscribe: Apple Podcasts | Android | RSS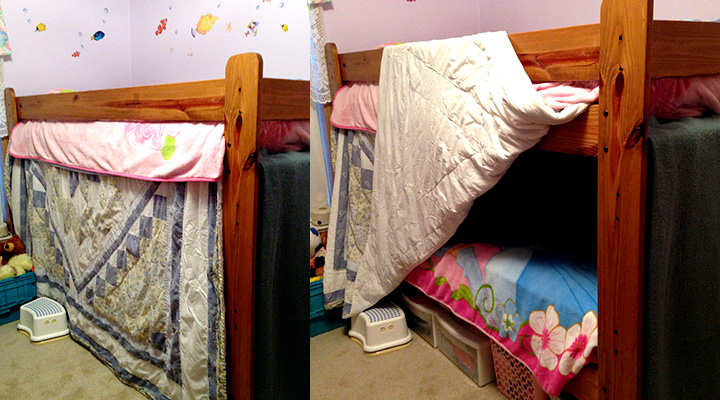 You can test this out, and you're encouraged to do so, but Kira and Bill Van Ittersum think playing in tents is one of those really simple pleasures in life. They believe that nearly every child could and would enjoy this experience if given the opportunity. Tents are a lot of fun, and they can be made out of things you already own: sheets, blankets, quilts and tablecloths, an old stepladder or even dining room chairs. Actual store-bought pop-up tents will do, too. Kira and Bill share their experience about something they know firsthand: however tents are created, kids love to play in 'em!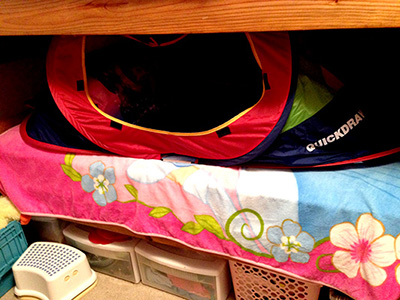 Pictured are the tents the Van Ittersum grandchildren play in. These tents don't always stay on the beds. They're dragged about the house from the play room to the living room to the front hall. Sometimes the grandkids will sit in them for hours in the middle of the living room floor.  It all depends on what they're seeking at the moment—privacy and seclusion, or "center of attraction" appeal.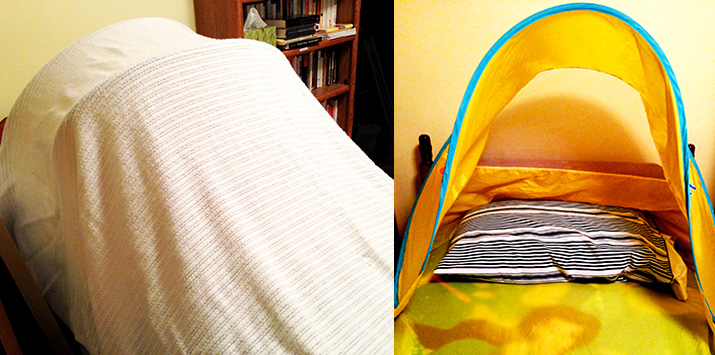 Kids like to "play house" in them, pretend they are "camping," go on "trips to imaginary places," and they even like doing their homework in them too. Sometimes they play "hog the tent," pushing everyone else out. At other times they squeeze three growing bodies into a small space and play a game together.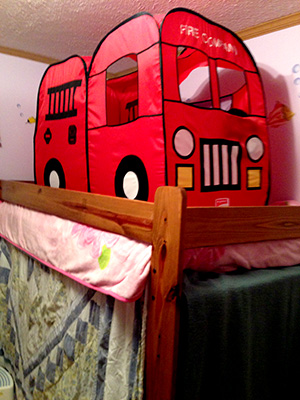 Whatever they are doing, they are living in their own little world, inside a small enclosure of space that makes them feel like the "King" or "Queen" of the castle. Yep, kids think tents are great, and so do Grandma and Papa!