Podcast: Play in new window | Download
Subscribe: Apple Podcasts | Android | RSS
Some people are worried about some of the ingredients in commercial sunscreens. Some dermatologists are concerned with these chemicals in the sunscreens, but the majority of dermatologists think that the FDA approved ingredients are perfectly safe.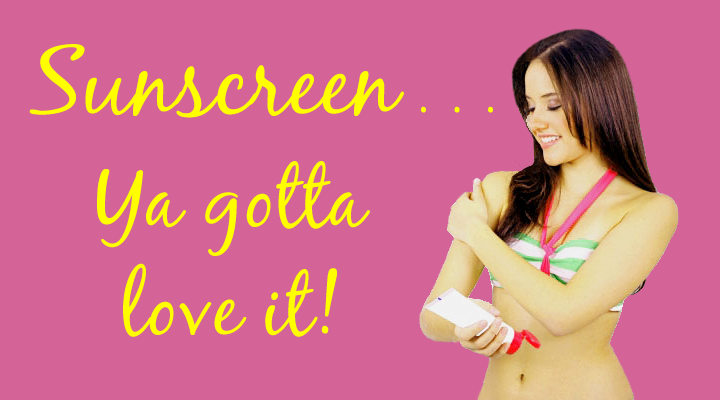 Most professionals believe that the risks of going out into the sun's harmful UV rays far outweighs the controversy surrounding sunscreen products.
In this podcast, Kira and Bill Van Ittersum cover fears of some of the chemicals in sunscreen, such as, retinyl palmitate and oxybenzone, as well as nanoparticles of ground zinc oxide and titanium dioxide used as mineral blocking agents in sunscreens. There is also a thorough discussion of the SPF ratings, how to properly apply sunscreen, and what dermatologists feel are the most important reasons to use sunscreens.
Links
Retinyl Palmitate
by Paula's Choice Skin Care
http://www.paulaschoice.com/cosmetic-ingredient-dictionary/definition/retinyl-palmitate
Sunscreen Safety: What to Know
by Sonya Collins
Reviewed by Laura J Martin, M.D.
http://www.webmd.com/beauty/sun/sunscreen-safety-labels-ingredients
Is Sunscreen Safe and Do I Need It Daily?
http://time.com/3056125/you-asked-is-sunscreen-safe-and-do-i-really-need-it-daily/
Sunscreens: Safe and Effective?
by Warwick L. Morison, MD, MB, and Steve Q. Wang, MD
http://www.skincancer.org/prevention/sun-protection/sunscreens-safe-and-effective
Making Sense of Sunscreen Controversies
by Mary Walla, MD
Medscape Multispecialty
http://www.medscape.org/viewarticle/764184 transcript