Podcast: Play in new window | Download
Subscribe: Apple Podcasts | Android | RSS
Kira and Bill Van Ittersum believe that kids and music go together like hot dogs and buns. When the Van Ittersum grandkids start acting up and acting out, Grandma and Papa steer them toward their favorite tunes; because they know that in most cases, music helps control the mood. Music will tame a child like magic!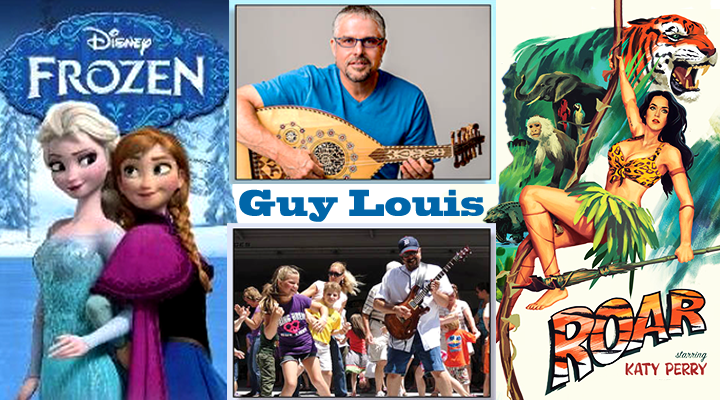 Music is virtually everywhere: on CD's, DVD's, and on the internet via YouTube and other sites. Kira and Bill play their grand kids favorite sing-a-long tunes in the car and they encourage the kids to dance and act out scenes from their favorite musicals at home. Every summer, they take the grand kids out to "Music in the Park" productions, where they can dance and sing and even take the stage from time to time.
Kira and Bill share some of the kids' favorite artists and DVD musical shows in this podcast, too. These are the ones who know how to get down on the kids' level. The kids are wiggling and jumping, and sliding and stomping, and singing silly songs in front of the TV too! So, you say your kids are bored? Turn on the jams and get down with the youngins, movin' and groovin', and have fun creating some over-the-top musical drama. Your kids will thank you for it!
Links:
1. Guy Louis' Web Site:    www.guylouis.com
2. Russian FLASH MOB wedding theme. "Puttin' On the Ritz" – background song