Podcast: Play in new window | Download
Subscribe: Apple Podcasts | Android | RSS
Creating Affluence: The A-to-Z Steps to a Richer Life
In this remarkable book lies the secret to creating affluence. Here you will discover that you are the dancer and the dance, the creator and the creation, and unlimited wealth is yours merely for the asking. With clear and simple wisdom, Deepak Chopra explores the full meaning of wealth consciousness and presents a step-by-step plan for creating affluence and fulfillment on all levels of our lives.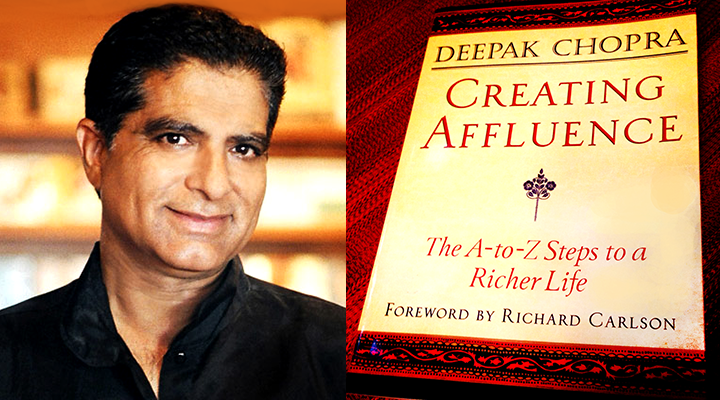 According to Dr. Chopra, affluence is our natural state, and the entire physical universe with all its abundance is the offspring of an unbounded, limitless field of all possibilities. Through a series of simple steps and everyday actions, Creating Affluence gently fosters the wealth consciousness needed to tap into this field and create anything you desire.
This book is so simple and straightforward that it almost seems too easy. Deepak Chopra has mentioned that if you read just five short pages (steps) a day, in time your life will change, and you will begin to spontaneously have the affluence that you so desire in every area of your life with ease and grace.
Kira and Bill Van Ittersum hit upon what they feel to be their favorite highlights, confessing that they cannot and do not intend to cover every topic that the author has written about. Rather they have chosen a few that have worked well for them. This podcast is full of information, and we promise you won't be bored. Warning: By the end of this one, you're going to want to own this book!