Podcast: Play in new window | Download
Subscribe: Apple Podcasts | Android | RSS
Children are born to copy our behavior. If were stressed-out, out-of-control, impatient, short-tempered, sarcastic—we're teaching our kids to be the same. But if we're loving, supportive, praising, patient, calming, harmonious—we're teaching our kids to be that. Which kind of adult do you want to raise?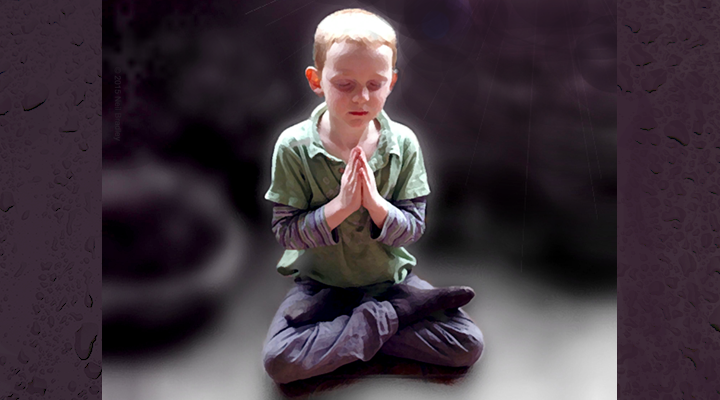 Deciding to teach meditation to your children is a great way to get started on the "calm, cool, collected" road of parenting. It's not only practice for your children, it's "harmony" practice for you as well. It's nearly impossible for you to come out of a meditation session all tensed-up and stressed-out!
Listen in as Kira and Bill Van Ittersum share some tips and experiences that will help you start a meditation practice with your family.
Links
How to Get Kids to Meditate
by Bess O'Connor
http://www.chopra.com/ccl/how-to-get-kids-to-meditate
5 Tips to Teach Children Mindfulness & Meditation
by Lorraine Murray
http://www.mindbodygreen.com/0-5480/5-Tips-to-Teach-Children-Mindfulness-Meditation.html
Teaching Children Meditation and Mindfulness
by Dawn Gluskin
http://www.huffingtonpost.com/dawn-gluskin/teaching-children-meditat_b_3891216.html
YouTube Videos:
Clouds and Rain Children's Meditation by Kathy Kruger

Children's Rainbow Meditation by Kathy Kruger

Guided Meditations for Children – Enchanted Forest by Paradise Music

Jelly Belly – Relaxation Technique for Children by Angele Roux